DEAR COLLEAGUES
The Business and Technical College of Applied Sciences based in the City of Užice is organising the tenth international scientific conference 'Science and Higher Education in Function of Sustainable Develoment – SED 2017' in Drvengrad, Mećavnik, during October 6-7, 2017.
You are kindly invited to take an active part in the SED 2017 Conference.
Topics of interest include:
Mechanical Engineering
Informatics and Mathematics
Civil Engineering and Architecture
Medicine and Healthcare
Technological Engineering
Occupational Safety and Health
Environmental Protection
Management and Entrepreneurship
Economics
Tourism
Student Papers
When sending your paper, please indicate the scientific area it refers to.
Important Dates
June 15, 2017                    Abstract submission

June 25, 2017                    Notification of abstract acceptance

August 10, 2017                  Deadline for paper submissions

September 15, 2017               Acceptance of papers by the International Scientific Committee   

September 25, 2017               Deadline for payment of participation fee   

September 30, 2017               Final program

06 - 07 October 2017             SED 2017 Conference dates
Plenary Lectures, 06 October
Amphitheatre



Svetislav Popović, Full Professor, University of Montenegro, Montenegro


CITIES IN TRANSITION

Nataša Kristan Primšar, BSc
Srećko Simović, BSc
Tilka Sever, BA
School Centre Kranj, Slovenia


WORK-BASED LEARNING FOR STUDENTS
Closing Lecture, 07 October
Amphitheatre



Ivica Veža, Full Professor
Faculty of Electrical Engineering, Mechanical Engineering and Naval Architecture, Split, University of Split, Croatia

INNOVATIVE SMART ENTERPRISE
Conference supporters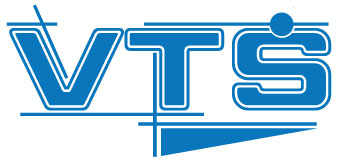 The 10th international scientific conference SED 2017 is strongly supported by the College of Applied Technical Sciences based in Niš. The College of Applied Technical Sciences – Niš is a respectable, public education institution, which boasts a forty-one years' old tradition in higher education. This college offers various undergraduate and specialist vocational study programmes. The accreditation of vocational master studies is underway.
Yours faithfully,
Chair of Organizing Committee
Ivana Ćirović PhD, Director of
Business and Technical College of Applied Sciences
, Užice